Please read this entire article for instructions on how to replace your Pixellot Camera Head.  If possible, replace your camera head and contact our Calibration Team at least 24 hours (or as soon as possible) before your next event to ensure it is fully ready to broadcast.
1.  Use BOTH of the following instruction guides to replace your Pixellot camera head:
2.  AFTER YOU REPLACE THE CAMERA HEAD,
- Fill out the Replacement Form and our field service team will perform a system check to ensure everything is ready.
-Take note of the Camera Mode by following the table below: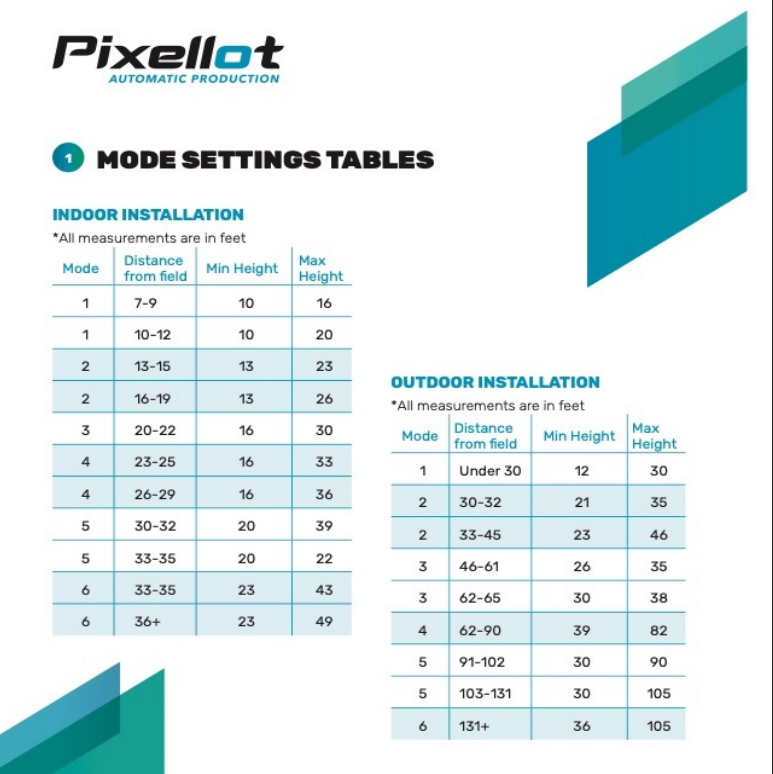 Make sure you are able to access the camera head for up to an hour or until you hear back from our Field Service Team in case minor physical adjustments are needed (angle, tilt, etc.).  So if you used a lift or ladder, please keep it in place until you hear from our team.
INSTRUCTIONAL VIDEO:
***During this process, be sure to hold the camera head securely from beneath at all times so it does not swing or fall (camera weighs about 20 lbs).