Please follow this guide to assist in diagnosing if your capture card is not being recognized by the NFHS Producer software or shows "No Signal"
Confirm that it is the correct StarTech device by checking the model number on the bottom

The capture card included in NFHS Production kits will include: USB3HDCAP 
Verify your operating system is Windows 10

StarTechs are not yet fully compatible with Windows 11
Confirm your computers USB ports are 3.0 (Blue/Red/Yellow)

You can also find this information inside your systems "Device Manager" tool
What is the light color on the front of the StarTech device?

This indicates your device driver status
LED Light Color

Meaning

Green

Your device drivers are outdated. You can download the latest drivers

HERE

Blue

Your device drivers are up to date
Perform a fresh install of the latest StarTech drivers

Uninstall StarTech drivers ("Driver_CY3014...")

These steps can be done in the Device Manager

 s

ettings

Uninstall Producer

Press the "Windows" key and search your system for "Add or remove programs"

Scroll down and right click on "PlayOn! Producer"

Click "Uninstall"

Soft reboot your machine

Press the windows keep and press "Restart"

Download & Install the latest version of  PlayOn! Producer and the StarTech drivers

You can download the latest drivers

HERE

Soft reboot your machine again

Press the windows keep and press "Restart"
Confirm your computer is allowing

Camera

&

Microphone

access 

In Windows 10:

Click the Windows button, then find the Settings (gear icon)

Select the Privacy tab

Under the Camera tab, make sure you have "Allow access to the camera on this device" & "Camera access for the device" set to "On"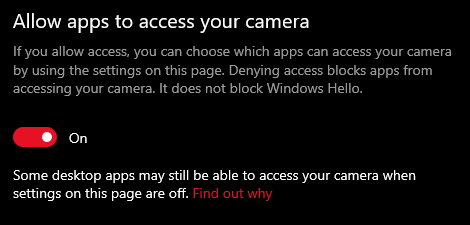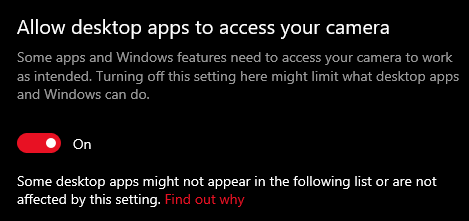 Confirm your cameras output resolution

The StarTech device will only accept and 1080p or below resolution

Check your cameras manufacturer manual or support website for instructions on setting this.
Confirm if the device is recognized and functioning properly inside OBS

You should be seeing signal in the Program window of OBS

Download & install OBS

Once opened, click the "+" button under the Sources window to add an input

Select "Video Capture Device" & click OK

Select "StarTech" under Devices

Confirm all cables/ports are functioning properly:

Swap the USB cable between the StarTech and the computer with a different cable

Swap video cable between camera and StarTech (HDMI/Component)

Swap StarTech units

Try other capture device brand and camera if possible
Support
For further assistance, you can reach out to the NFHS Support team and submit a ticket with the Manual Team