NFHS Network website:

For your FANS
This is our consumer-facing website where your fans will go to view your broadcasts (your school has its own page where your broadcasts will live).
Console website:

For YOU (School Administrator or Coach)
This is the back-end system where you will go to manage your broadcasts (schedule, edit, delete, etc.), manage your NFHS Network school page, and more.
***PRO TIP: Bookmark these pages in your browser for easy access***
For more information, read below.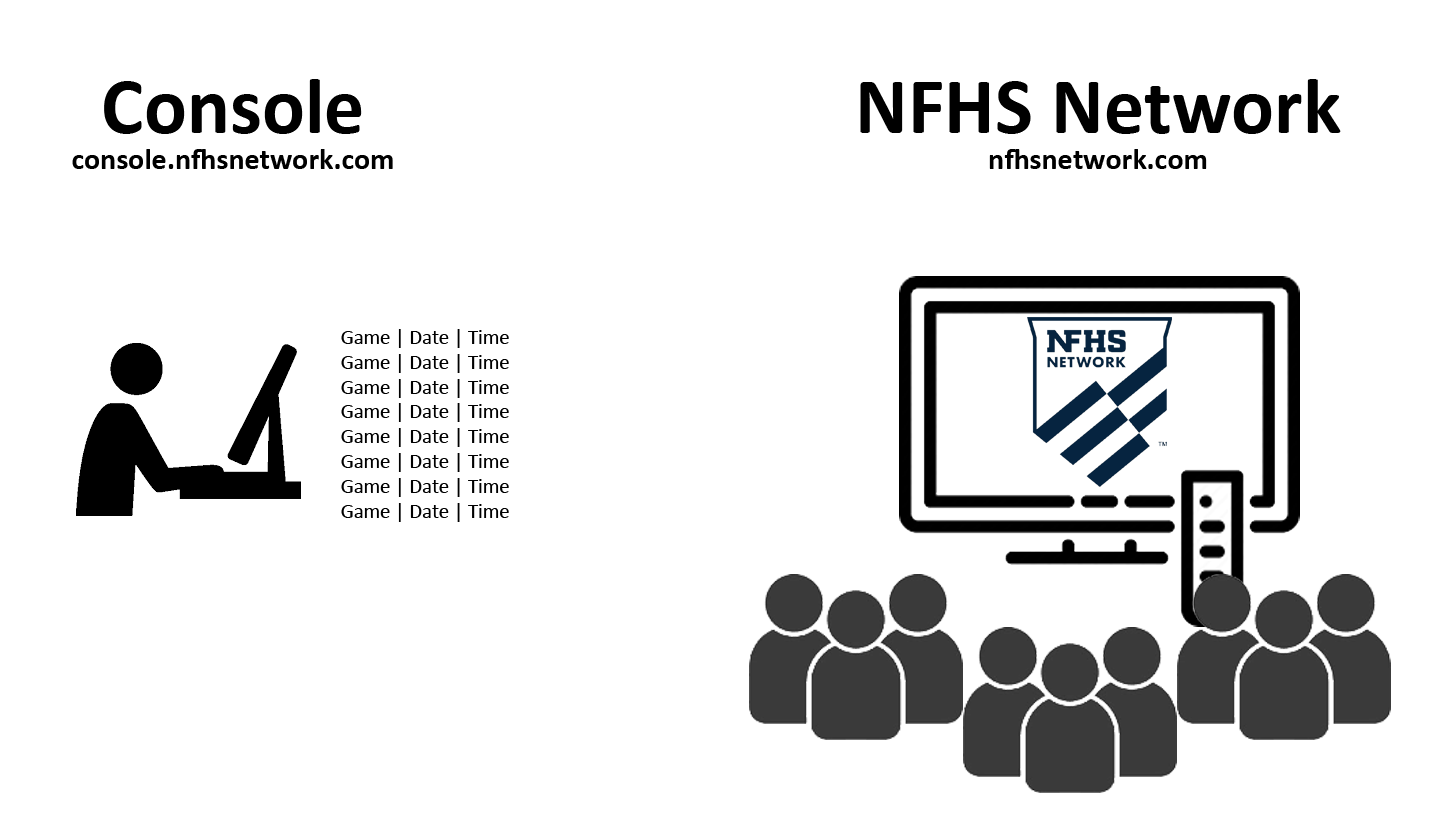 NFHS Network website
Link: https://www.nfhsnetwork.com/
The NFHS Network website is what your fans will use to access broadcasts and other content.
On this website, users will be able to:
Watch live broadcasts
Watch past broadcasts
View upcoming broadcast information
View school page
Console website
Link: http://console.nfhsnetwork.com/
Console is our back-end system where you can manage your broadcasts, school page, and more.
On this website, you will be able to:
Schedule and edit broadcasts
Create and edit highlights for past broadcasts
Manage your school page on the NFHS Network
View event reports and statistics
Access our NFHS Network Support site that includes a large amount of articles that may be able to assist you with issues that you may be experiencing
During the onboarding process, you should have received an email from noreply@nfhsnetwork.com that includes credentials and steps to log in to Console. If you have not received this email, please check your spam folder. If it's not in that folder either, please contact your Account Manager.